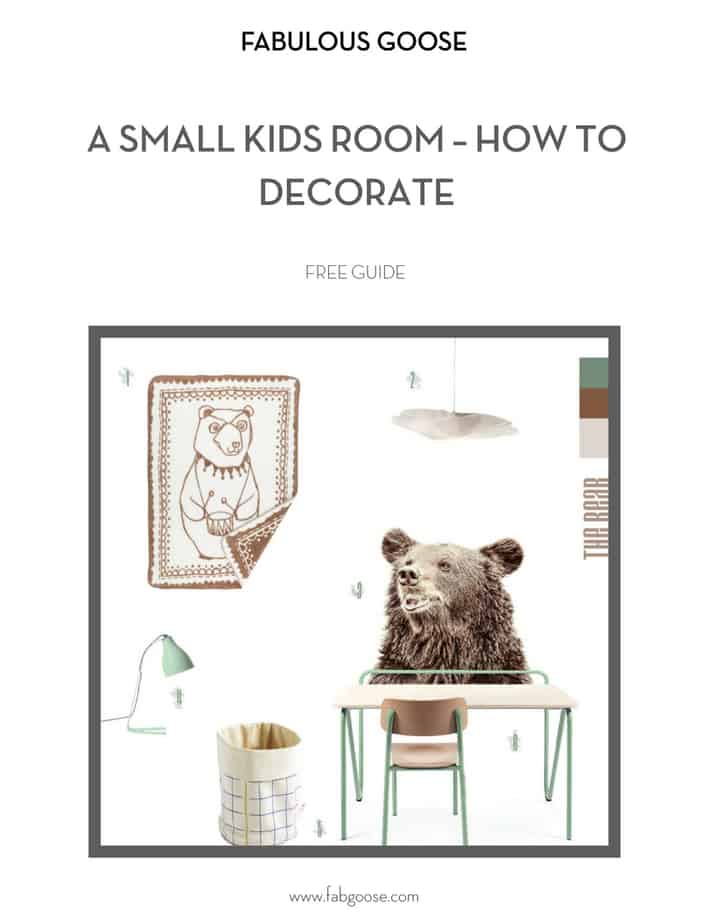 SMALL SPACE CHALLENGE
Many kids room are very small and parents usually find it very difficult to decorate. How do you make space for furniture, clothes, toys and area to play and be creative, while still having a beautiful and organized kids room. There are many solutions and this guide will help you find the perfect one for you.
This FREE guide will help you: 
with considerations before beginning
with musts and don'ts
with practical suggestions 
tips for both a younger child & older kids  
We hate SPAM and promise to keep your e-mail address safe
"I purchased two blankets for my daughters and for our family to use around the home because of your commitment to quality, organic fabrics and clean production and of course the wonderful Scandinavian designs."
Jessica, USA