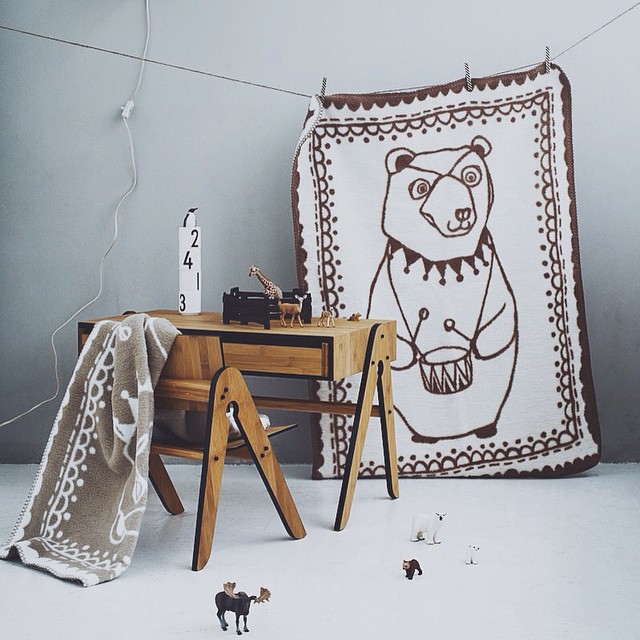 The drums are rolling, the circus is in town!
And yes, if you wonder about the moose, it's a natural at ice-skating….you see?
Children's rooms should be a place where there is room for dreams and imaginative play. Let your imagination run wild.
FabGoose kid's blankets give children room to be children – premium quality and easy-care allow our products to be a part of any imaginative play.  
We have updated this clumsy but cute bear in mocha color to become simple and sophisticated making the blanket more suitable for 'grown-up' interiors.
 You can buy this beautiful Circus Bear blanket in mocha or in 4 other colors here: