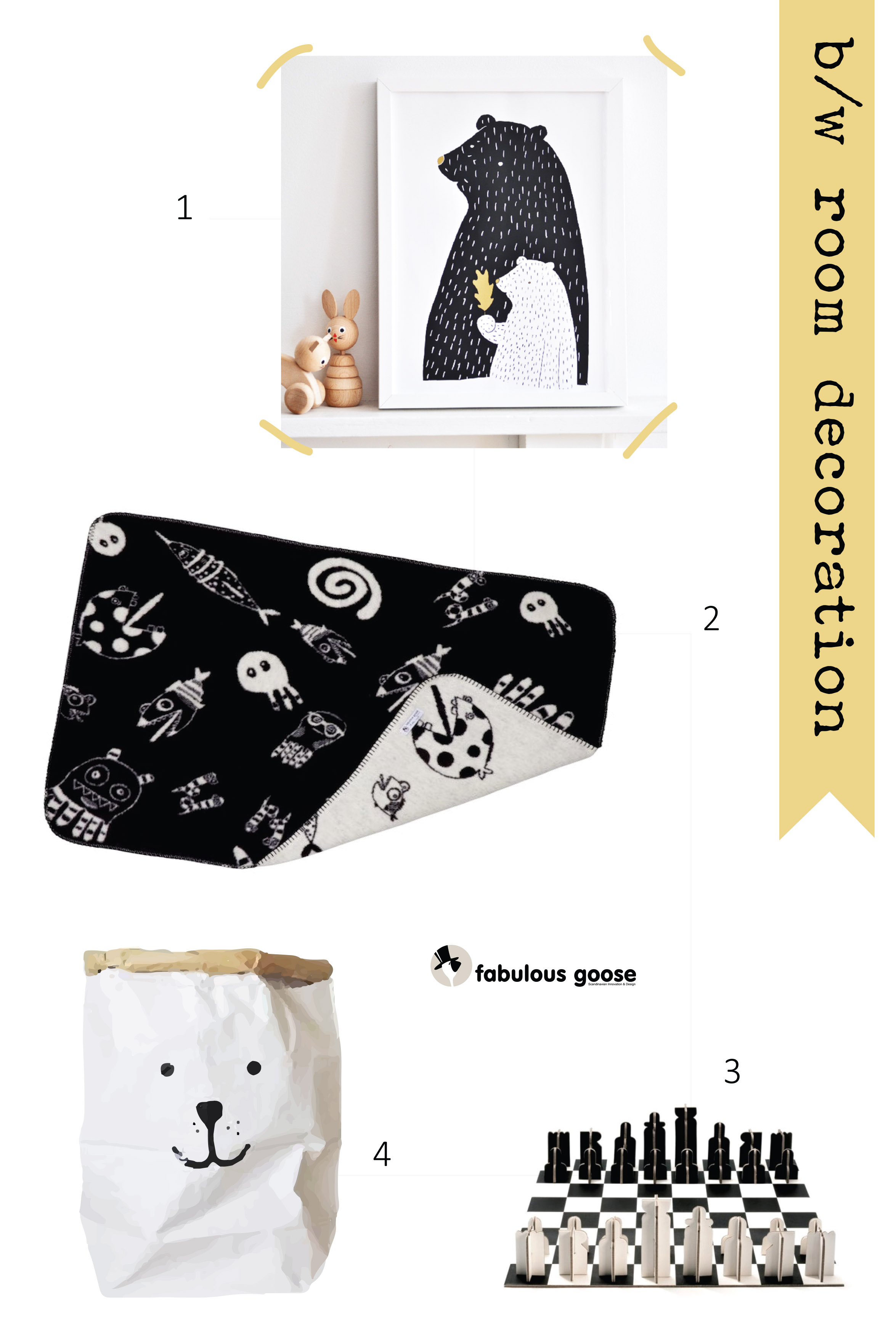 1. Sarah and Beandrix poster
2. FabGoose Sea World blanket
3. londji Chess game
4. Tellkiddo storage bag
Tip:
A common thread in the decoration (in this case black & white colors) will help you to easily create a put together look in the room.
Take a note of this elegant light shade of mustard yellow color that is used on the graphics – a perfect gender neutral color to complement black & white.
This color will instantly add warmth and coziness to the room.
All products on this inspirational board will make a great present for a boy, even to a baby because they all can be used in the room for many years.
You can buy this beautiful Sea world baby blanket by simply clicking on the product images:
 This mood board is developed by one of the best interior designers for nursery & kid's room – Valentina Carla Caiazzo from the blog a Misura di bimbo.