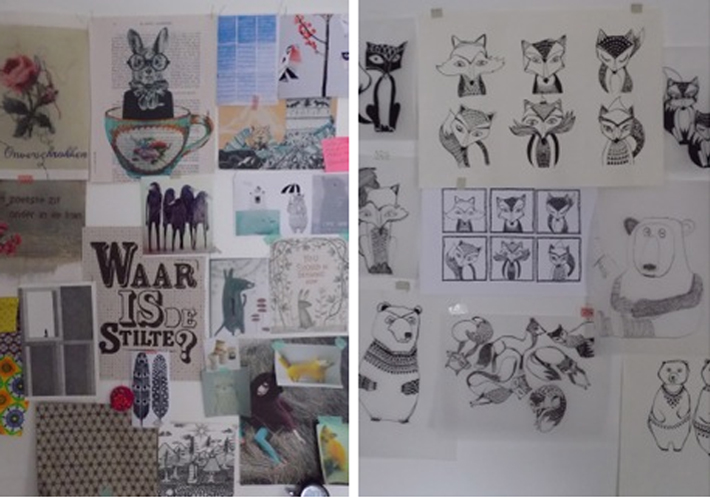 This is how Rugiada reflects on the design process:
There is a fine balance between the hand drawn lines and more round and cute shapes of the foxes. The fox is a very clever animal, and it's easy to modulate it in different poses and keep the images dynamic and moving. It suited just perfect for an allover pattern.
The bear is more static animal for me. Big, rough and a little clumsy animal that needs more  place on a pattern. I tried to have this clumsy bear elegant as a circus bear!And the Greenland gang (brilliant name!) is a big bear family from Greenland! It was really the idea to have a bear family, with different characters. The handdrawn element are also important here.