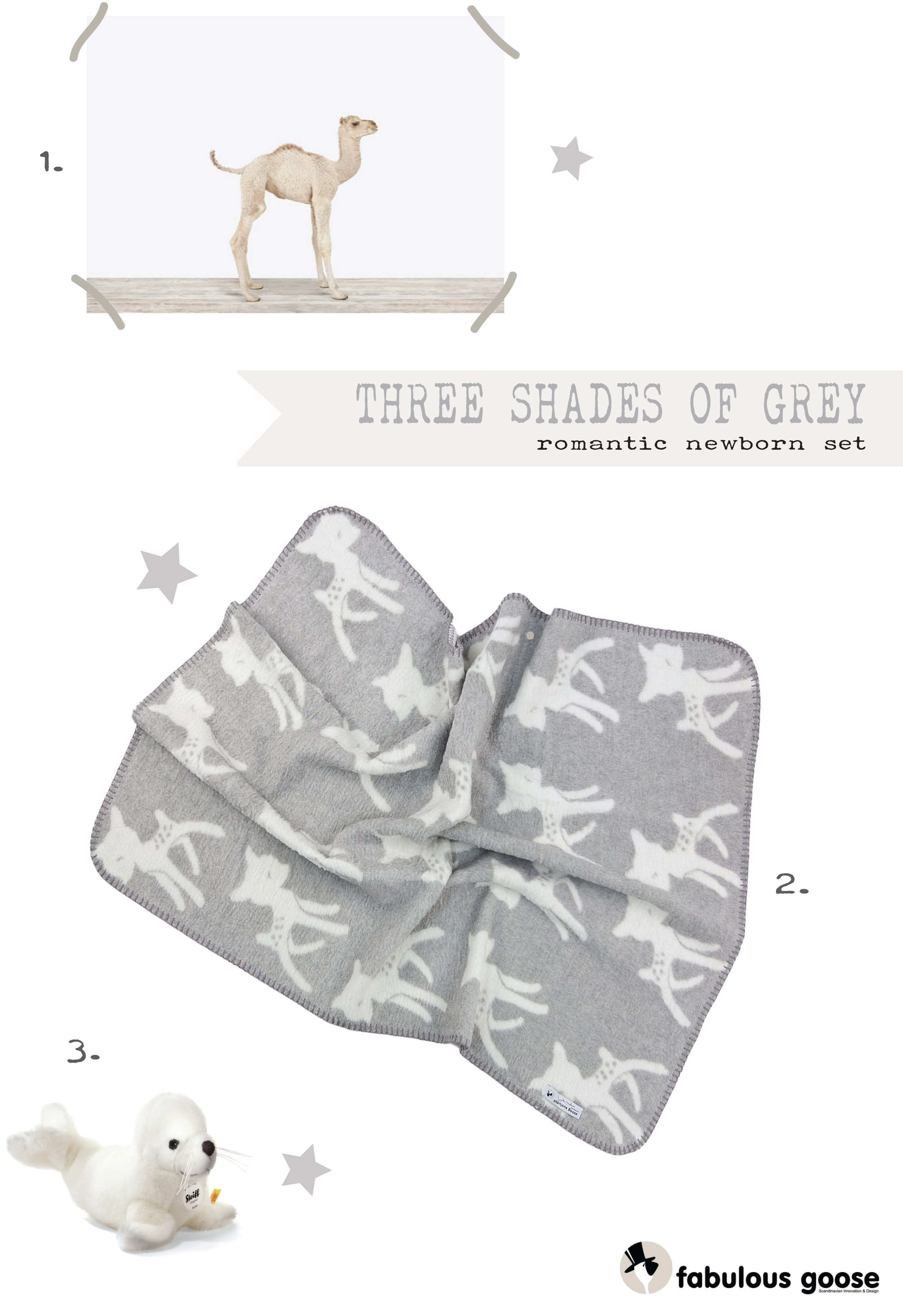 Soon you'll have to attend a baby shower and help your friend – the new mom to be – eat cake, open presents and enjoy this day. And you need just the right present for this occasion.
Baby showers are a wonderful way for the new mom to acquire all the things that baby needs.
Especially for new moms who most likely need to start from scratch with all baby-related products. The list of essentials is long but will always include a blanket.
Or perhaps you need a beautiful present for any baby celebration ceremony. 
Make you own exquisite gift basket that will stand out from the standard gift packages and at the same time you make sure that the products you give are beautiful, safe and easy to care.
Here is a suggestion for a romantic mom and her baby:
The animal print shop www.theanimalprintshop.com 
Fabulous Goose Repeated Bambi baby blanket 75×100 cm light grey / white, design by Meyer-Lavigne
These 3 products together are just perfect for that one of a kind newborn gift basket with romantic charm and subtle colors.
We really do recommend Steiff flush toys because of their high quality and because it's very clean products (read more here).
Credit: this board with suggestions for a delicate gift set for a baby is developed for FabGoose by an architect Valentina Carla Caiazzo from the blog a Misura di bimbo (means Suitable for baby on Italian) – a great inspirational resource for everyone who is after a combination of design and high quality in products for babies and kids.
You can buy this beautiful Bambi blanket in 5 different variations here: 
And here is a famous Misura di bimbo inspirational jukebox from Valentina's blog –
Mr. Grey featuring stylish inspiration for kid's room décor, grey and orange, modern, elegant and happy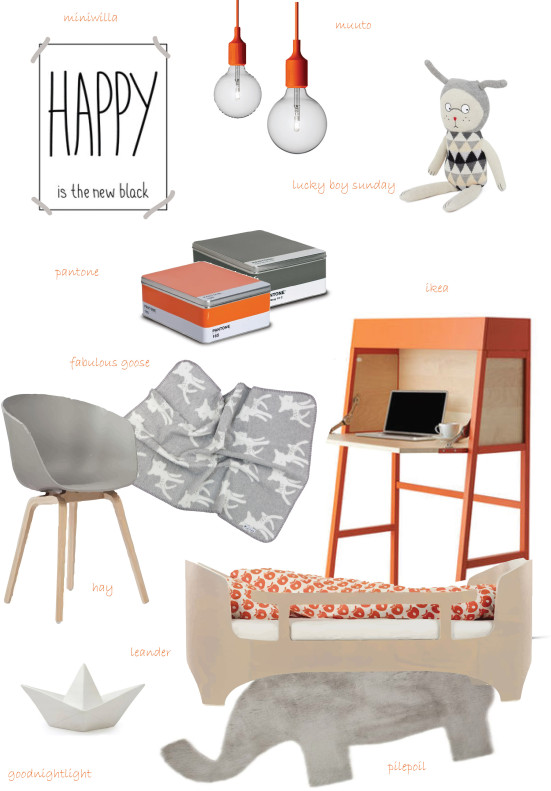 Photo credit: Misura di bimbo 
This inspirational board is amazing – we really like the combination of grey and orange. 
But what we also like is that this board shows how our small Repeated bambi blanket can easily transition and be a part of the interior as your child grows – and still be that security blanket that calm and comfort.
And of cause our Bambi blanket comes in big size 120×150 cm to match a junior bed.