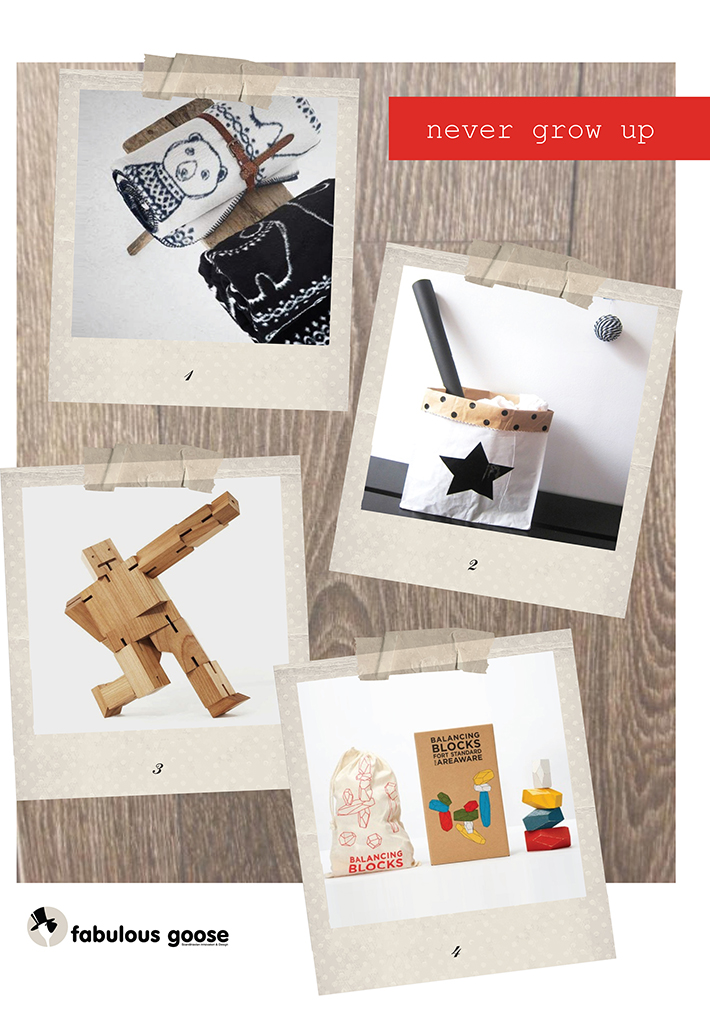 For your quality concerned inner child –
or for the children of your life!
For playtime,
for the perfect nordic inspired still-life,
for gifting –
or just for you.
We wont judge – all these lovely items could move in with us anytime!
1. Fab goose
3 Cubebot – David Weeks Studio
4. Balancing blocks – Fort Standard
You can buy this beautiful Greenland Gang blanket by simply clicking on the product images: 
This mood board is developed by one of the best interior designers for nursery & kid's room – Valentina Carla Caiazzo from the blog a Misura di bimbo.