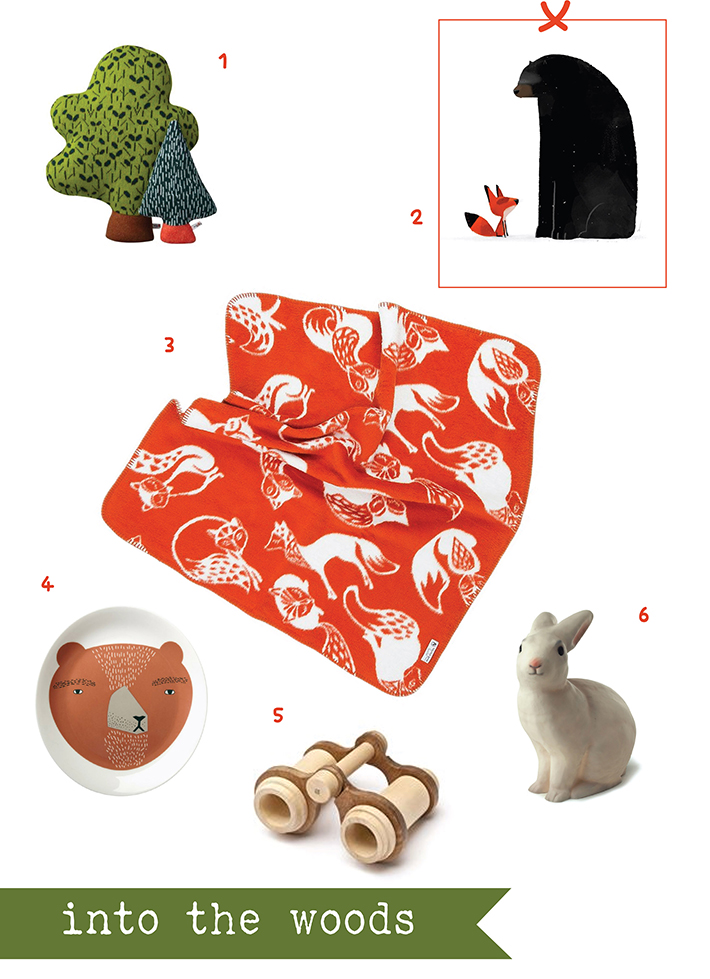 Over the river, and through the wood,

to Grandmother's house we go;

The horse knows the way to carry the sleigh

through the white and drifted snow.
(From a thanksgiving poem by Lydia Maria Child)
Into the woods – for the weekend: for real or in your playful imagination.
Time well spent together with your kids.
Collect the trophies and then decorate the room. 
For your everyday (and holiday) expeditions into the woods of marvelous imagination, these are a few of our favorite things: 
1. donna wilson
2. Illustration by Justin Harder
3. fabgoose
4. donna wilson
6. Egmont toys
If you would like to have more inspiration delivered directly to you mail box, subscribe below.
You are also more than welcome to share and give us a like – use the social media icons ↓
You can buy this beautiful Fox tails baby blanket by simply clicking on the product images:
 This mood board is developed by one of the best interior designers for nursery & kid's room – Valentina Carla Caiazzo from the blog a Misura di bimbo.