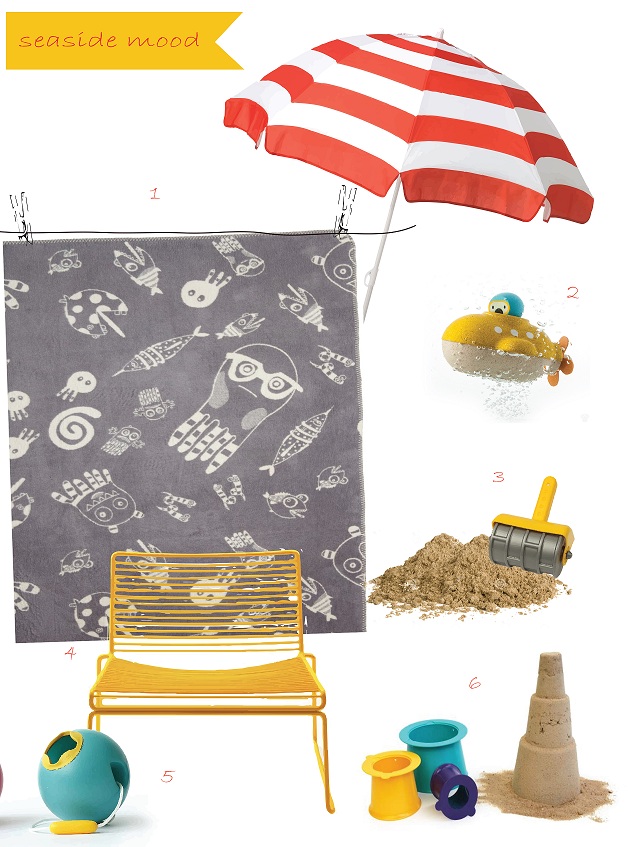 The beach is the ideal place for children to enjoy their vacation. Kids love water and playing in the sand.
Playing in the sand:
After swimming (or in between) building sand castles and making mud baths are their favorite activities on the beach. 
We have selected some great toys that you can take with you on the beach. They are fun, colorful, inspiriting for play and of a good quality.
They will surely help to make a day at the beach with your child both relaxing and exciting.
Fab goose blanket
IKEA
Sand on the beach can irritate kid's sensible skin, therefore a soft cotton blanket can be very pleasant to relax on.
And a smaller blanket can also be very useful – if you will take a canopy with you,  your smaller child can climb in it and fall asleep on a pillow and a soft blanket.
More inspiration for fun activities with kids on the beach? We have found this blog post for you: 5 FUN BEACH ACTIVITIES FOR KIDS
On the trip to the beach in the lovely summer weather a fishing net is indispensable if your kids want to try and catch small fish and crabs.
Perhaps they can catch one that will look as fun and silly as the characters on our Sea World blanket. 
Select the color you like by clicking on the picture below to shop the blanket:
This inspirational board is developed by one of the best interior designers for nursery & kid's rooms – Valentina Carla Caiazzo from the blog a Misura di bimbo