A simple way to instantly improve your working space at home.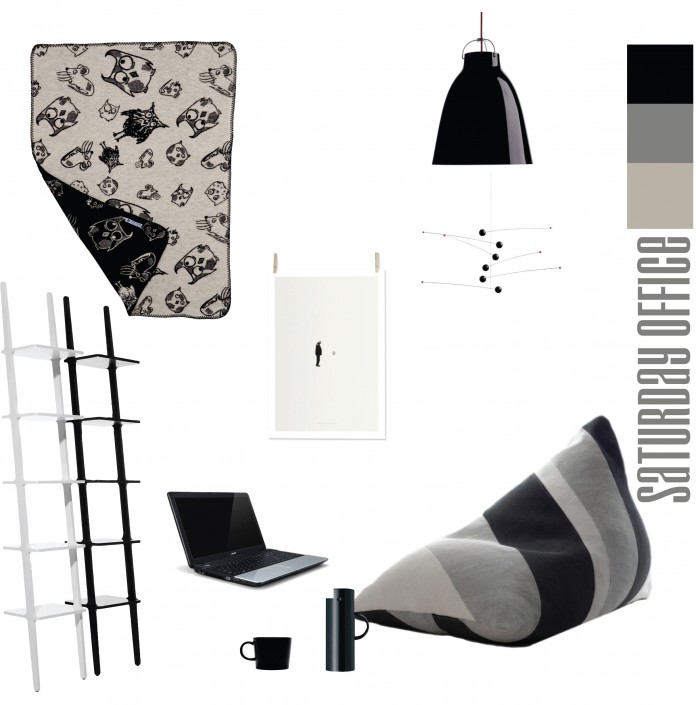 Wouldn't it be nice if your home office could at the same time be a well-organized working space and a cozy corner where you can get recharged and inspired?
In our days, we all have a working space at home. Usually there is a desk and some storage space for all the docs that we need to keep, bills to pay.
After many working hours at the office, you still might need to bring the unfinished work home.
I have noticed that if after many hours at the desk in from of the computer, I changing the place and go over to my Control Glove reclining chair from Eilersen, I get extra energy to answer that last mail, watch the online course or read a blog post.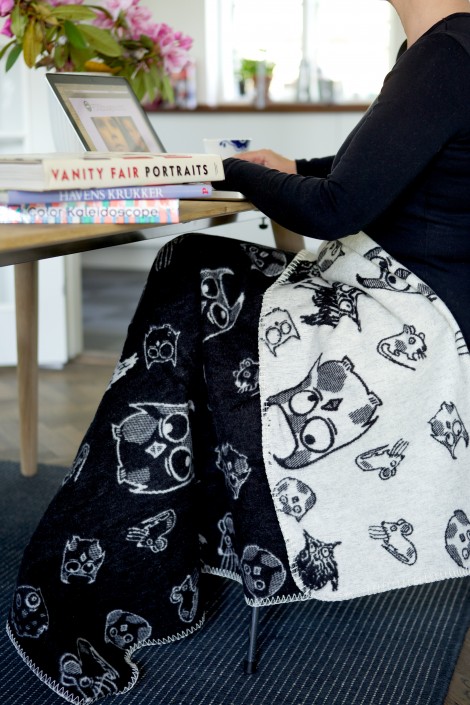 So we thought about adding a soft, cozy chair in our Home Office Inspirational Board. 
Chill out with a blanket
Relax and recharge with a cup of coffee
Have your own space to work, read, sketch or browse
We thought that in this room one could both work and relax – finish a project during the weekend, then cozy daydream or read a favorite magazine.
This Home office in graphical, monochrome style is versatile – the Scandinavian Style. The selected products work well together.
Our Predator blanket with owls and mousses add a youthful playfulness and personality to this minimalist styling.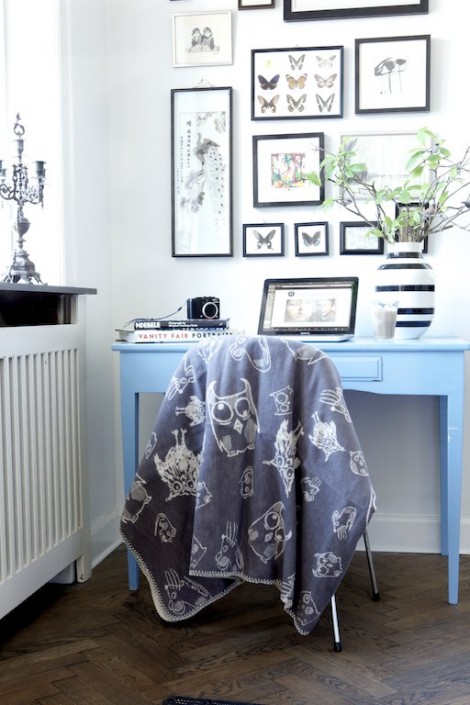 We have put together a list with the featured products and the links where you can shop them. Get the list here.
For more inspiration on a cozy space take a look at this inspirational board: Perfect Sunday afternoon – We've dreamed up a classy, contemporary environment for your Sunday relaxation
You can buy these soft Predator blankets in black or grey by simply clicking on the product images: 
If you would like to have more inspiration delivered directly to you mail box, subscribe below.
You are also more than welcome to share and give us a like – use the social media icons ↓
 This mood board is developed for us by Valentina Carla Caiazzo from the blog a Misura di bimbo.