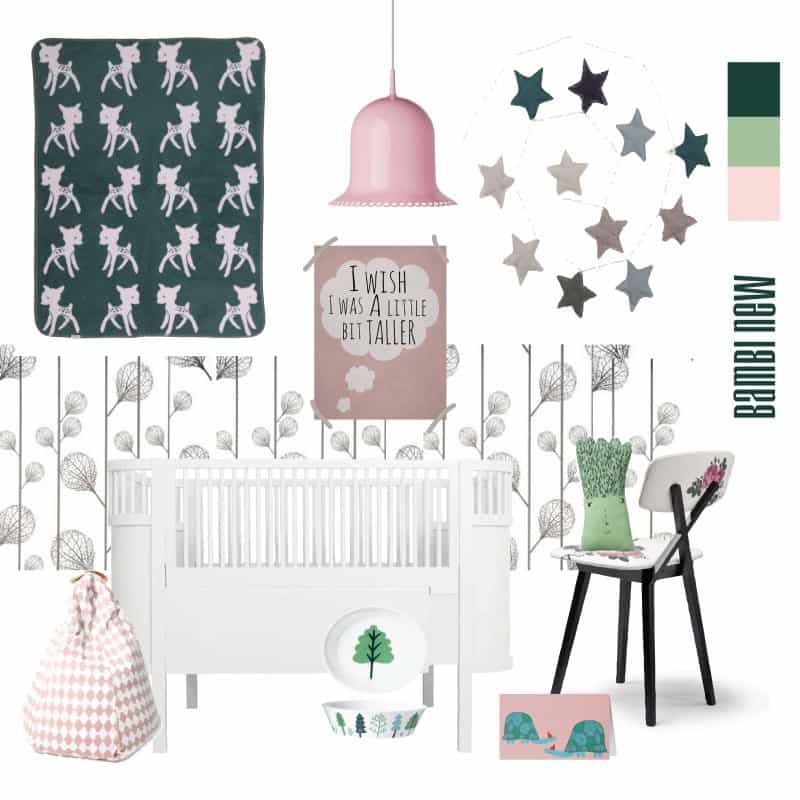 No compromises!
Colors and design for the kids' room with soft blankets in organic cotton-fleece.
Colors are entering Scandinavian homes again. We at Fabulous Goose believe in gorgeous colors, beautiful patterns and soft textiles that stimulates baby, child and parents alike.
We have just launched a playful mini-collection of our two most loved blanket designs for baby/child – now in brand new colors!
For you who, like us, feel the urge to embrace color in your home.
You can buy this elegant Bambi blanket by simply clicking on the product images below.
If you would like to have more inspiration delivered directly to you mail box, subscribe below.
You are also more than welcome to share and give us a like – use the social media icons ↓
 This mood board is developed for us by Valentina Carla Caiazzo from the blog a Misura di bimbo.