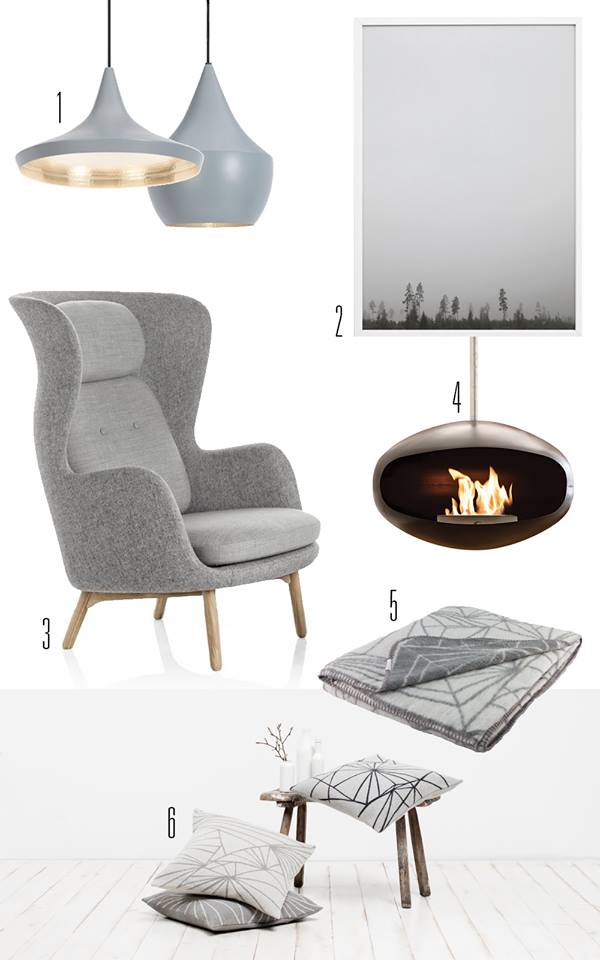 November is often a grey and cold month here in Scandinavia – but grey is not necessarily boring! We have created a stylish moodboard around our 'Frozen' style (blanket and pillows), to show you that grey is both cool, calm and modern:
1. Tom Dixon Beat pendels
2. 'For Rest' photo-art by Ragnhild Vaaler Furulund
3. Ro Chair by Jamie Hayon
4. Aeris hanging biofuel fire
5. FabGoose Frozen blanket
6. FabGoose knitted Frozen pillows
If you would like to have more inspiration delivered directly to you mail box, subscribe below.
You are also more than welcome to share and give us a like – use the social media icons ↓
You can buy Frozen cushions and plaids in our online shop here: