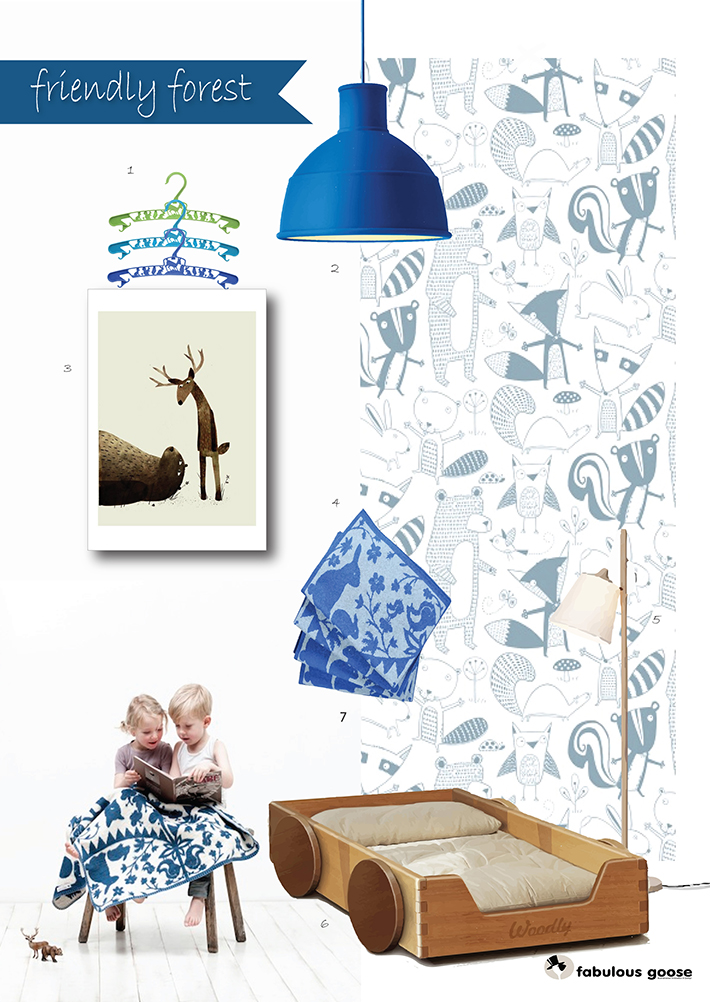 The young imagination
is a beautiful thing –
it only needs a tiny seed to grow a huge forest of stories.
A wallpaper turns into a forest full of friendly animals that walks and talks.
The bed is the lead-car of a circus inspector,
driving a caravan of wagons carrying exotic animals,
wiry acrobats and fire-breathing dragons. 
A blue blanket turns into a wild and wavy ocean journey on the back of a whale.
The best we can do as parents
is to provide room – and sometimes small seeds – for these stories to grow.
fab goose Hookie hangers
illustration Jon Klassen from the book I Want My Hat Back
fab goose Fairytale Forest blanket
Woodly – montessori floor bed 
Loboloup – wallpaper friendly forest 
If you would like to have more inspiration delivered directly to you mail box Click Here.
You are also more than welcome to share and give us a like – use the social media icons ↓
You can buy our Fairytale Forest baby blanket and colorful hookie hangers by simply clicking on the product images: