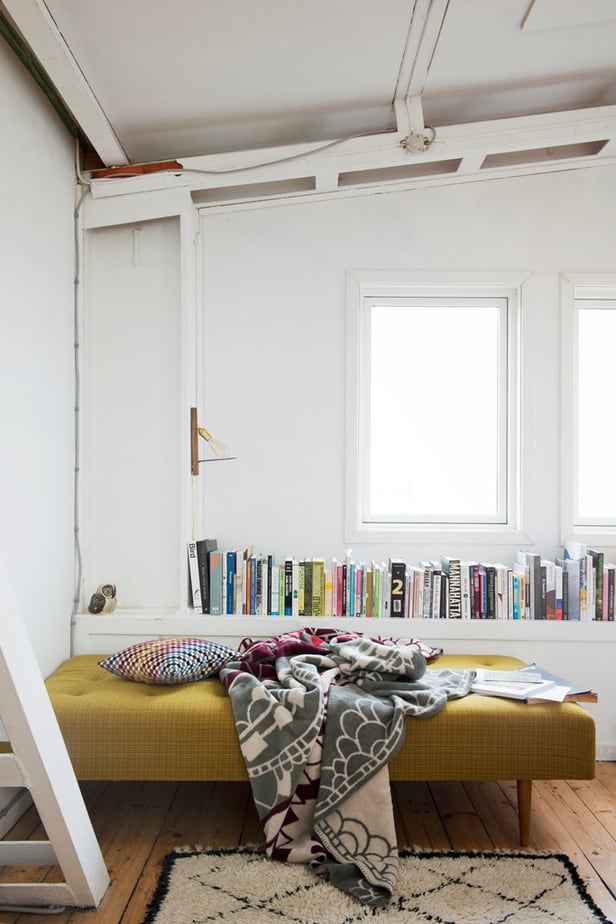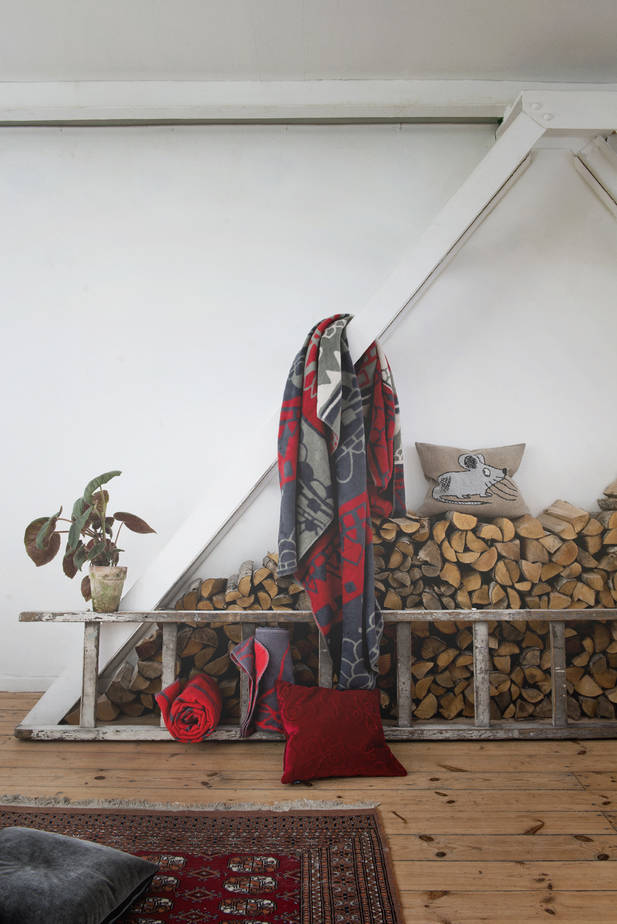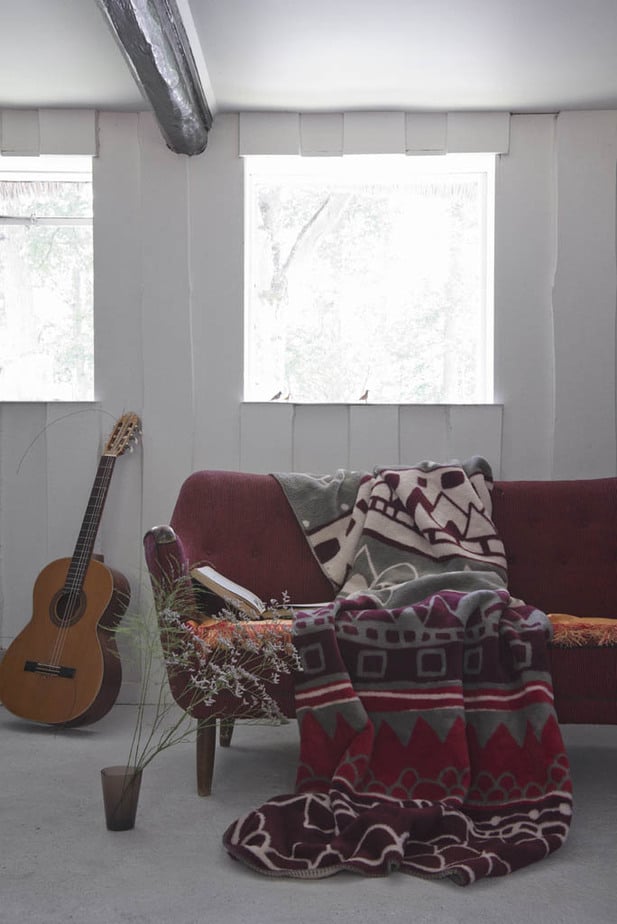 Geometric throw blanket for your Scandi boho style interior
Geometric throw blanket for your Scandi boho style interior
Pattern mix and layering for people who appreciate clean lines of Nordic design but want more colour, more pattern and more comfort.
Once in love, you will stay true to the Scandinavian minimalism.
Thought "Scandinavian interiors can look a little bit cold" - I tend to agree with Elisabetta from ITALIANBARK  design blog.
And the new Scandi boho style can be just the right way to overcome the cold minimalism.
You can read more about the Scandi boho style here. Elisabetta gives you 4 steps to how to get the perfect Scandi-Boho look, plus there is plenty of beautiful inspirations for your mood boarding.
One of the elements in this emerging Scandinavian interior style is adding some texture and colours with the textile by mixing & matching - but in a coordinated pallet. 
So let us look at how the patterned throw blankets can add some more texture and colour to your interior and make your space more interesting and personal.
The patterns on these Landscape blankets exploit simple geometric shapes in design but in a more abstract way. So the lines are more organic but still graphical enough.
Eclectic patterns and prints will always allude to a story, a story that you choose to tell in your interior, your experiences.
Simple but bold geometric patterns convey a feeling of energy and dynamism symbolic of travel and the excitement of treading on foreign climes.
Therefore these patterned throw blankets can also add that ethnic inspired vibe without  overdoing the artisan trend.
So the new Scandi boho style is about pattern mix and layering of textiles - a visual hotchpotch, perfect in its imperfections due to the carefully curated color pallet.
This black and white geometric throw blanket can easily match different patterns in monochrome palette and be mixed with greys or neutrals.
The same geometric throw blanket but in deep green, earth colors can match perfectly natural colours and materials, for example raw wood and rattan as Elisabetta suggests for the Scandi boho style.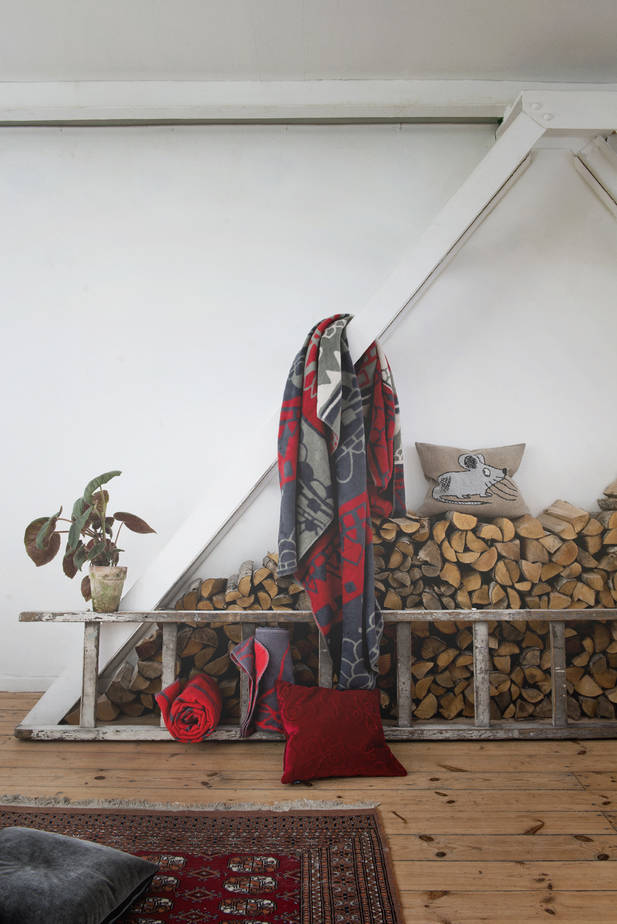 We believe that story, experience and nostalgia can be interwoven within the very fabric of a blanket, engendering cherished moments and a sense of contentment that can be touched and smelt.
Practical pieces that can be used, lived in and worn.
Get your own Landscape throw blanket – click the product images to shop:
If you would like to have more inspiration delivered directly to you mail box, subscribe below.If you would like to have more inspiration delivered directly to you mail box, subscribe below.
[grwebform url="https://app.getresponse.com/view_webform_v2.js?u=te4yz&webforms_id=8191103" css="on" center="off" center_margin="200"/]
You are also more than welcome to share and give us a like – use the social media icons