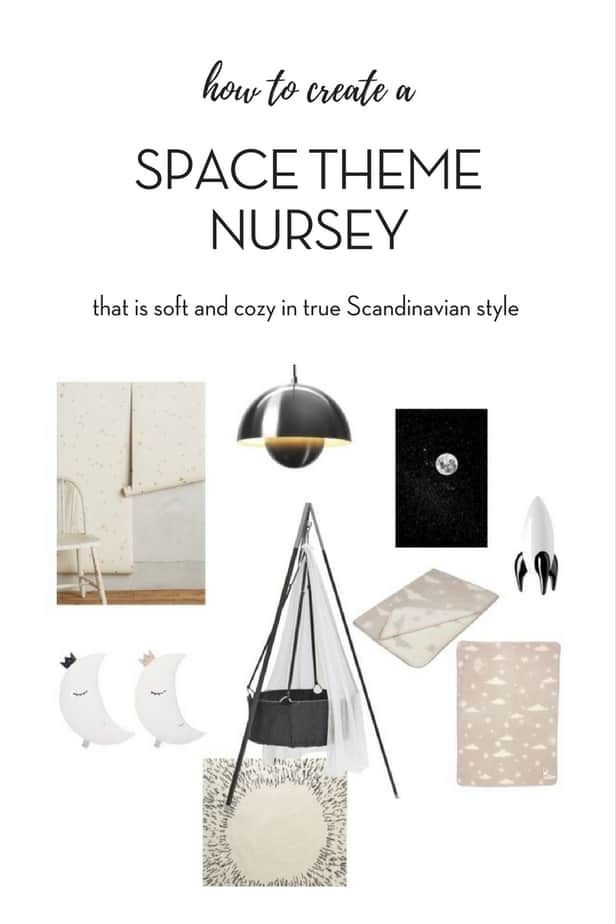 Space theme nursery with FabGoose Night Sky blanket
Of course Outer space theme nursery can be soft and comfy - let us show you how you can do it in true Scandinavian style
​1. Choose a nuetral pallet for your space theme nursery
Our example is ​implemented in a neutral pallet of grey and beige. 
We love the contrast between the dark grey and beige, it's much softer than black & white.
Hence you still get that graphical look.
Details in the designs and patterns will still challenge child's imaginations and give the decor a modern edge.
But by using quiet color pallet and soft textiles we make this room feel cozy and soothing.
2. Focus on few key elements that will help you to define the space theme:
​space wallpaper with stars
soft furnishing: cushions in a shape of stars, moon or clouds and our Night Sky blanket
futuristic designer lamp
collectables - design elements / small play toys - almost like the artifacts to exhibit
space art poster
The main elements can easily transition into the toddler room:
​
​A statment designer lamp is always a good invenstment
​FabGoose Night Sky blanket is big enough to be used as a comforter blanket up to age of five
Poster will look cool even in a teen room
3. Keep it symple and don't over do it:
put a ​space theme wallpaper only on one wall
While you use space them cushions and our Night Sky blanket, try to keep bed linen, curtains and other textiles in one single plain color. This will help you to avoid patterns collision.
Compelement the futuristic designer lamp with simple in shape and neutral color small lamps to create the atmosphere lightning
Use neutral color storage boxes for more colorful toys to keep the look of the room tidy 
Use Space art posters on other walls that are without the wallpaper
If you would like to have more inspiration delivered directly to you mail box, subscribe below:
You are also more than welcome to share and give us a like – use the social media icons
​At FabGoose we focus on the comfort of things and the emotionally durable design.
The focus on the comfort of things and the tactile, soft and pleasant feel of the materials comes as an antidote to the busy world outside.
I want FabGoose products to enhance the wellbeing of our customers (from the smallest ones to all the family).
For them to enjoy the everyday through the special touches, be a part of their quality time.
And this is a prerequisite to the emotionally durable design. We want to enable experiences with our design.
​We aim for that Fabgoose products should be relevant and stimulating to the owner, whether because they are beautiful, practical or the memories they prompt.
Our super soft brushed organic cotton baby blanket ​is one of those items that embeds all these qualities. Helping to make the space to feel soft, calm and secure for your baby.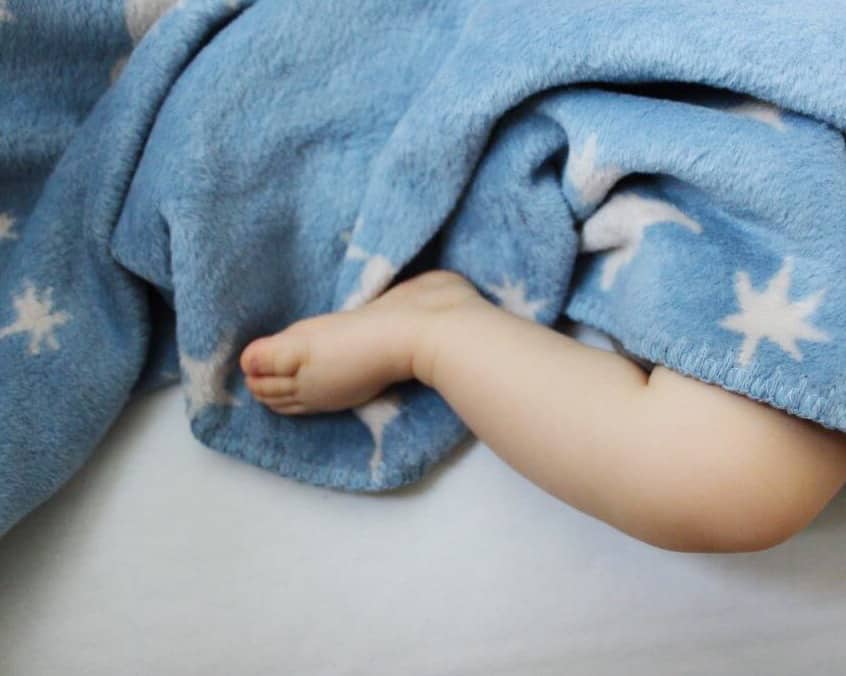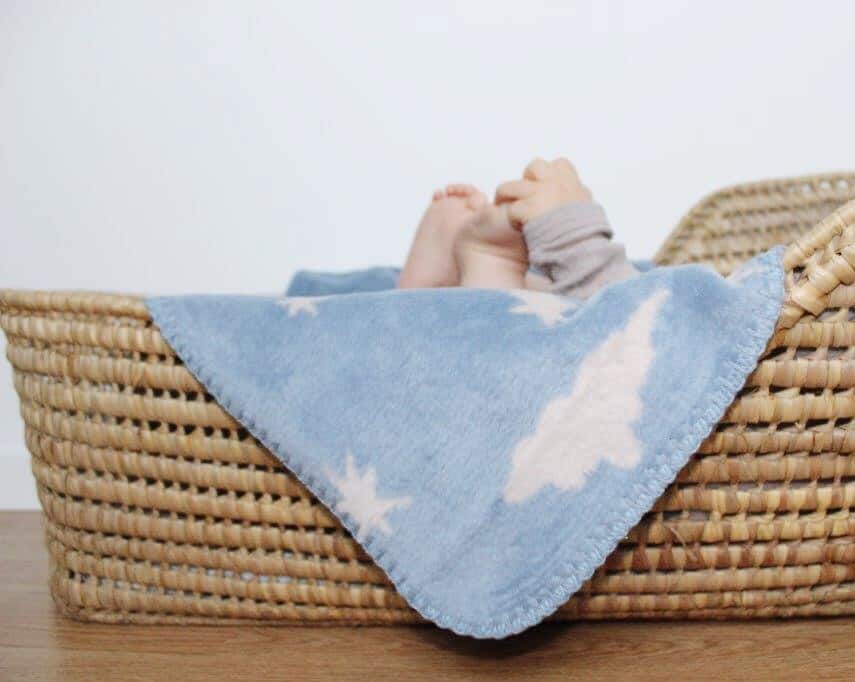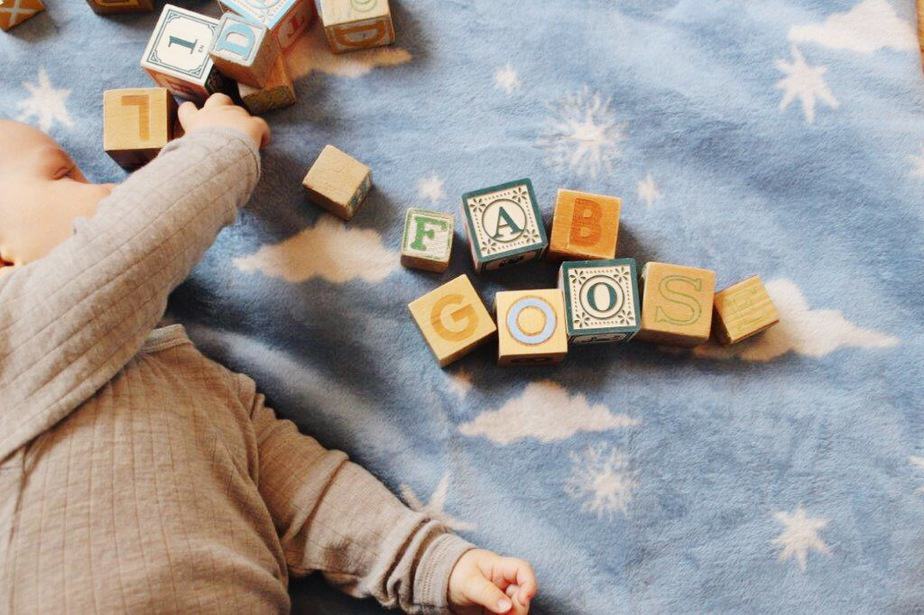 We hope that  when you child will fall asleep at night the FabGoose Night Sky blanket with the stars will sparkle his dreams and send him flying off towards the stars.
You are never too young to get a space theme decor in the room.
As well as Space theme will never get to feel outdated.
Night Sky blanket is made of GOTS certified super soft brushed organic cotton, made in Germany.
This style comes in 3 colors:
Blanket is generously sized 75 x 100 cm and can be used from newborn up to 5 years (a security blanket to enjoy for years)
As you can see, you only need few elements to create a space themed nursery.
And those key elements are enough.
What is more, the elements that we focus on, can be used to transition from nursery to a toddler room - that emotionally durable design that I talk about above.
We have created 2 more space theme ideas for a child's room decor with our Night Sky blanket as one of the decoration details.
Click on the images to read more.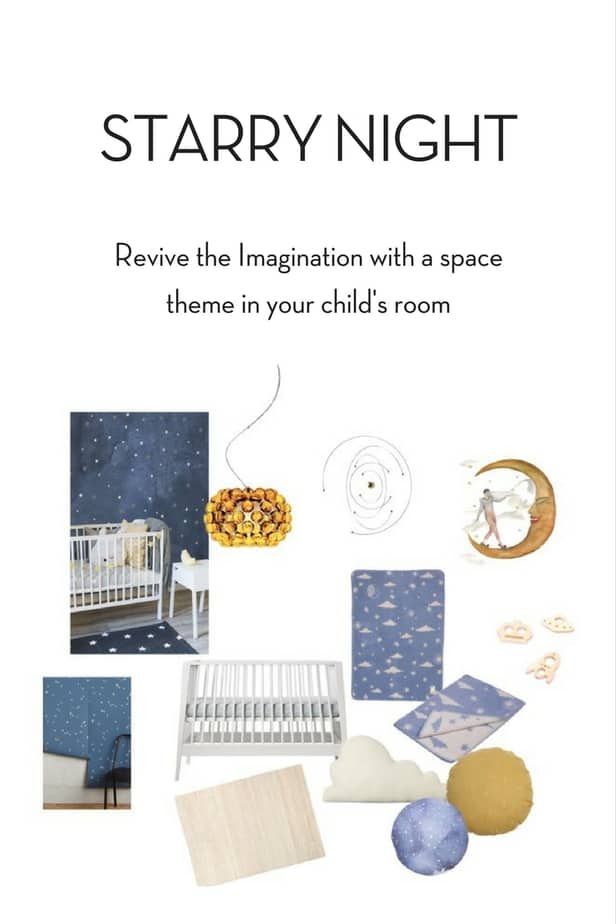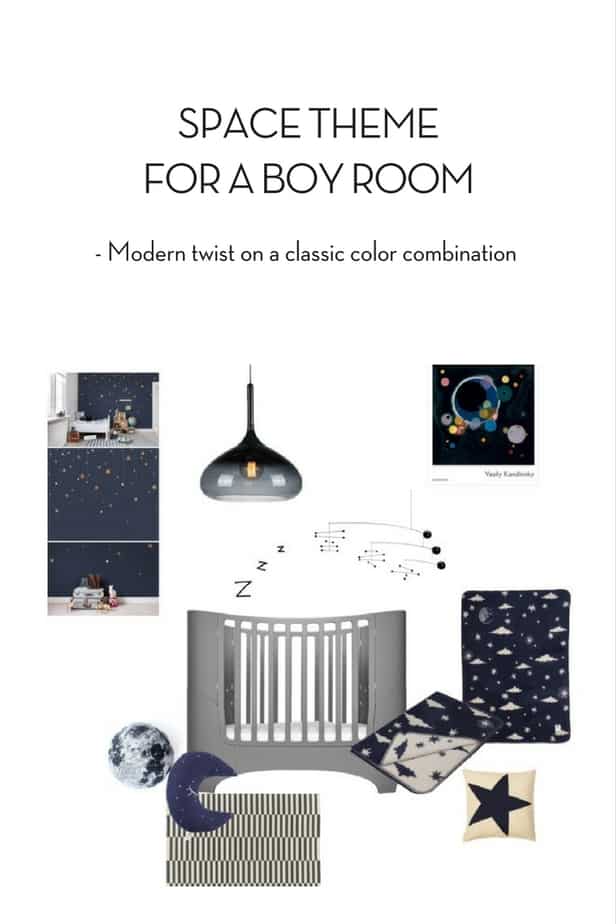 If you would like to have more inspiration delivered directly to you mail box, subscribe below:
You are also more than welcome to share and give us a like – use the social media icons