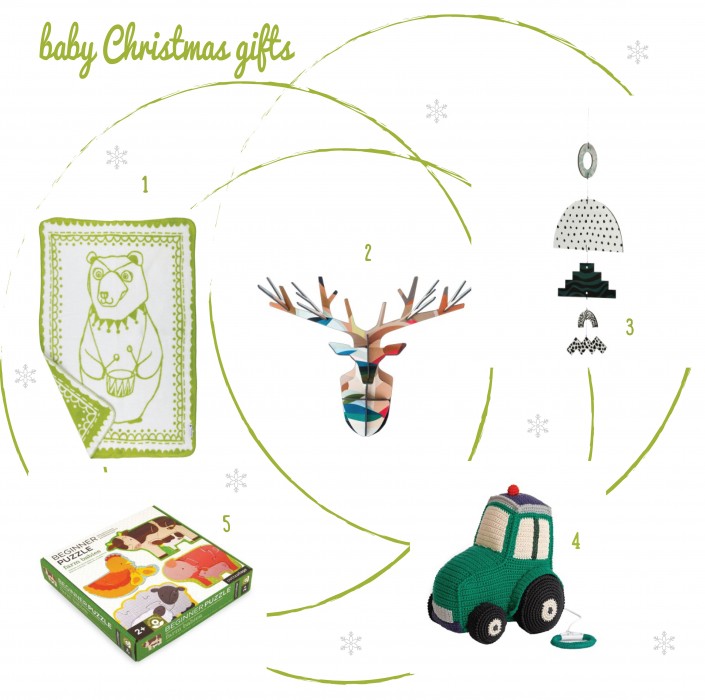 This sweet Circus Bear blanket with its apple green color will add harmony, balance and refreshment to any nursery or kid's room.
Green color is so restful for the eyes.
Other selected products are great small complementary gifts to give that both a baby and the mom will be happy about:
1. Fabgoose – Circus Bear blanket in organic GOTS certified brushed cotton
2. Studio roof 
3. FERM LIVING
4. Farm Animals Puzzle from PETIT COLLAGE
If this is something you want, why not to share this Wish List and ask for the items you like.
Buy the soft cotton blanket with Circus Bear by simply clicking on the product image. Junior Hookie hanger in green is a perfect extra small gift idea: 
If you would like to have more inspiration delivered directly to you mail box, subscribe below.
You are also more than welcome to share and give us a like – use the social media icons ↓
 This mood board is developed for us by Valentina Carla Caiazzo from the blog a Misura di bimbo.