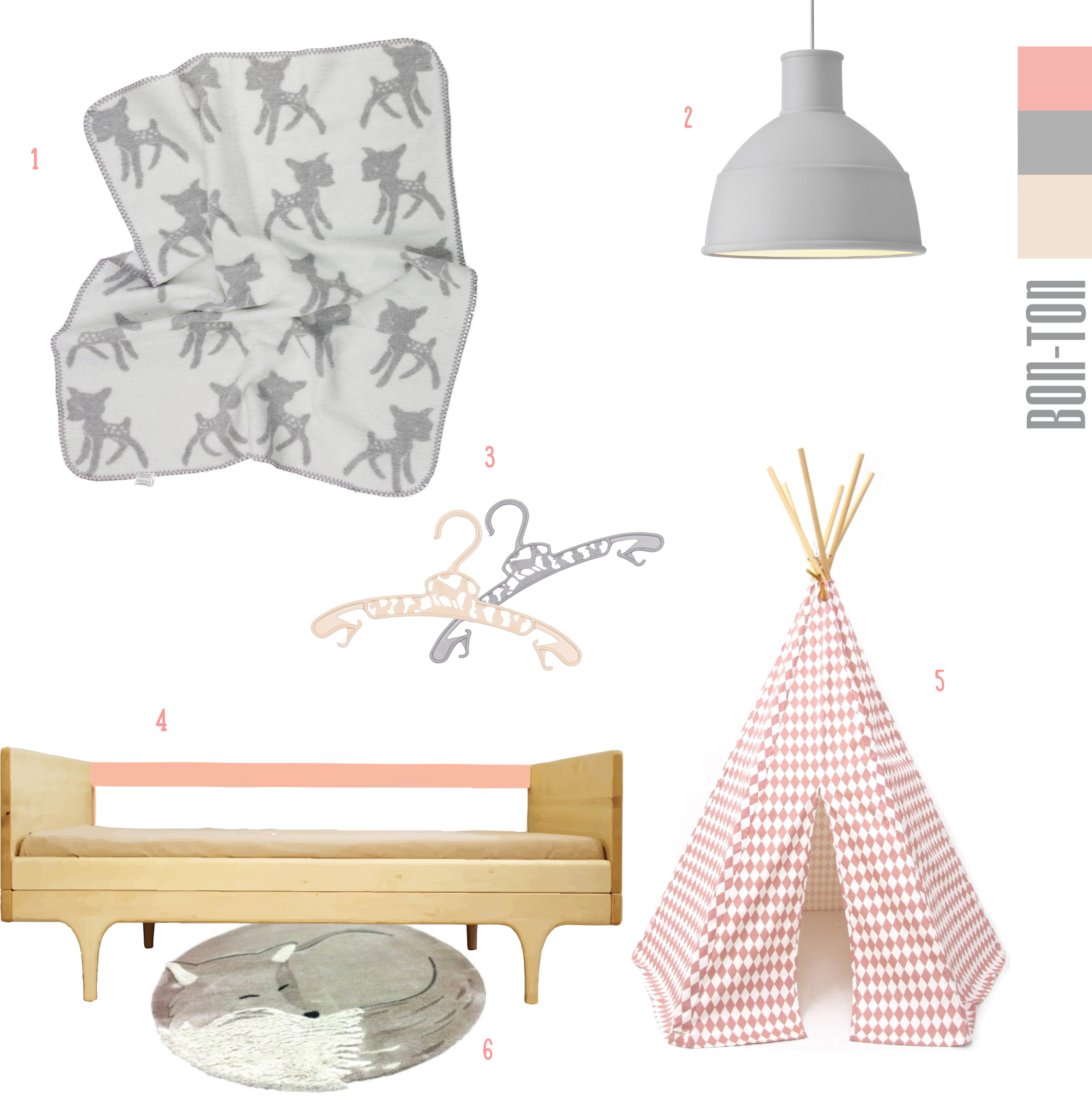 'Bon-ton' is good style – and good style is of course a matter of taste.
But I think we can all agree that when there's an overall idea to a room, something linking the furniture and accessories, we usually perceive it as good taste!
So the small secret is to choose the color pallet that you like (adding a 3rd color to the pallet will usually make the difference). It will tie the overall look together.
Here we've selected some high quality items for a girl's room, where dusty grey and pink tones together with wood notes ties it all together to create a soft, feminine feeling.
You can buy this elegant light grey Bambi blanket and the Hookie hangers by simply clicking on the product images below.