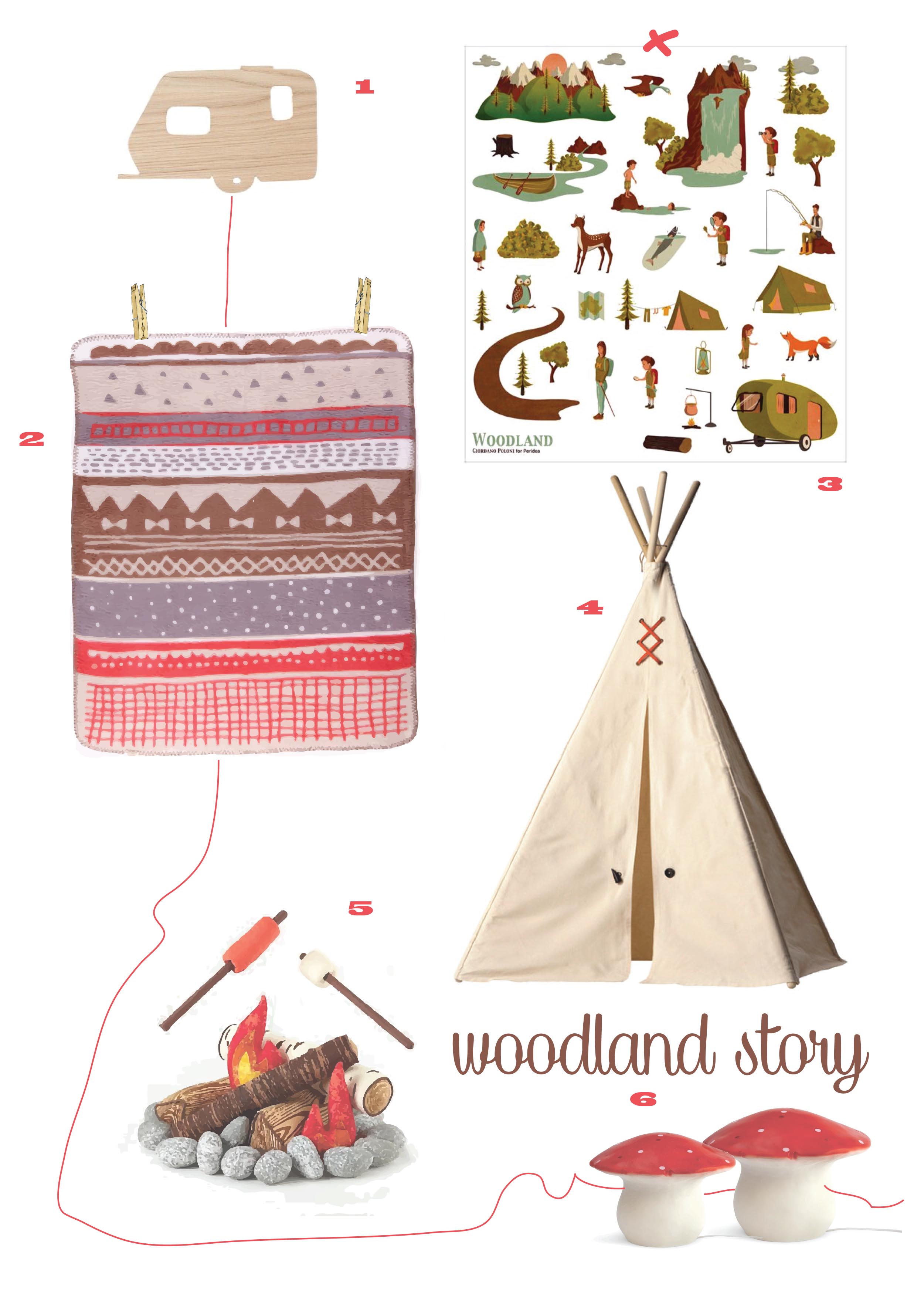 If you go down to the woods today…
Scandinavian forests are so beautiful and different.
A forest offers us an ever-changing environment; filled with sounds, smells, and textures.
Packed with fairy tale and folklore, our inspirational woodlands board has all the ingredients to spark young imaginations and inspire a journey of creative discovery through storytelling.
FabGoose designs bring you the softer side of Scandinavian interior design.
Our interpretation of Scandinavian design is perfect for the design-savvy shopper who wants to bring a piece of Scandinavia home without redecorating her entire house.
All of our designs are inspired by Nordic style and values. FabGoose products are not only beautiful but they're also ethically made from the best materials.
Use this inspirational board to style your child's room in soft natural worm colors. Elements of nature in interior are timeless and always stylish. This interior will be captivating for your child in several years to come.
You can buy this beautiful Stories blanket by simply clicking on the product images. The blanket is perfect for a baby and big enough for a child up to 5-6 years old (Size 75×100 cm): 
This mood board is developed by one of the best interior designers for nursery & kid's room – Valentina Carla Caiazzo from the blog a Misura di bimbo.
Recommended Reading – more nature inspired kid's interior: The Bear
If you would like to have more inspiration delivered directly to you mail box, subscribe below.
You are also more than welcome to share and give us a like – use the social media icons ↓