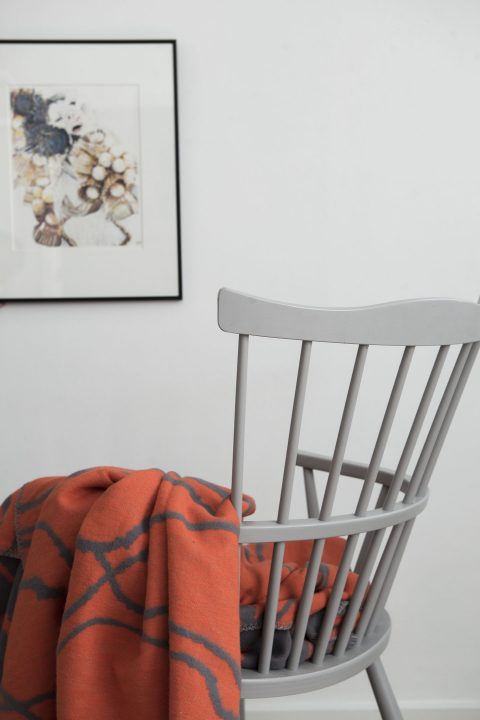 5 reasons to incorporate orange into your interior
Sometimes when you need a change on the inside, the easiest place to start is your environment.
A vibrant pop of color can create a happy home, and a cheerful mood.
To add a twist to your Scandinavian styled decor, look for pieces with a splash of orange. This bold color is the perfect (yet unexpected) addition to your fresh, modern design.
"Colours, like features, follow the changes of emotions"
– Pablo Picasso
But color can do so much more than spruce up a space. Adding a touch of orange can have effects on emotions, mood, and physiological well being.
Children especially benefit from surrounding themselves with bright colors. The burst of orange can increase their mood, creativity, feelings of independence, and sense of adventure (plus it's simply fun to look at).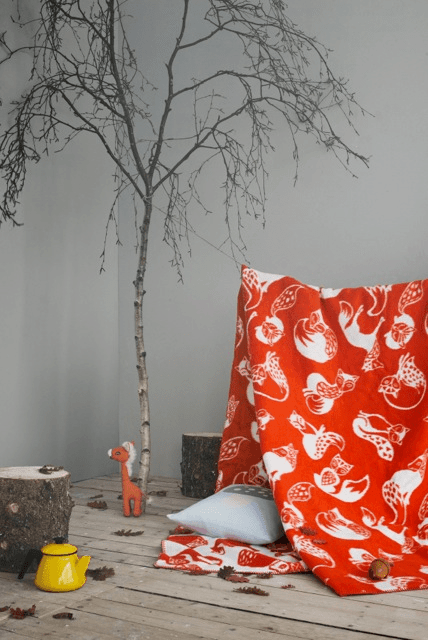 If you haven't considered orange before, here are 5 reasons you need to incorporate orange into your decor this year:
1. You'll get an instant mood boost
Bringing in fresh colors that we find in nature has a positive impact on mood. No need to go overboard. Just a splash in an otherwise neutral room is enough to brighten your day.
2. You'll strike the perfect (emotional) balance
Colors evoke an emotional response. While red is an instant stimulator, yellow calls for cheerfulness. Orange sits right in between, prompting feelings of warmth and happiness.
3. You'll feel inspired to act
Orange is an adventurous color. The brightness inspires action, risk-taking, and a confident feeling of independence. With a pop of orange, you'll find you're always ready to take on the day.
4. It's a refreshing twist
Orange is an underused color in decorating, making it a refreshing twist. It works especially well against a neutral palette. If you're feeling hesitant, use this bright and bold color as an accent to play it safe.
5. You'll feel a lift in spirits
Both optimistic and uplifting, orange rejuvenates our spirits. No matter where you incorporate this color, make sure to get a dose of orange everyday to feel the perks.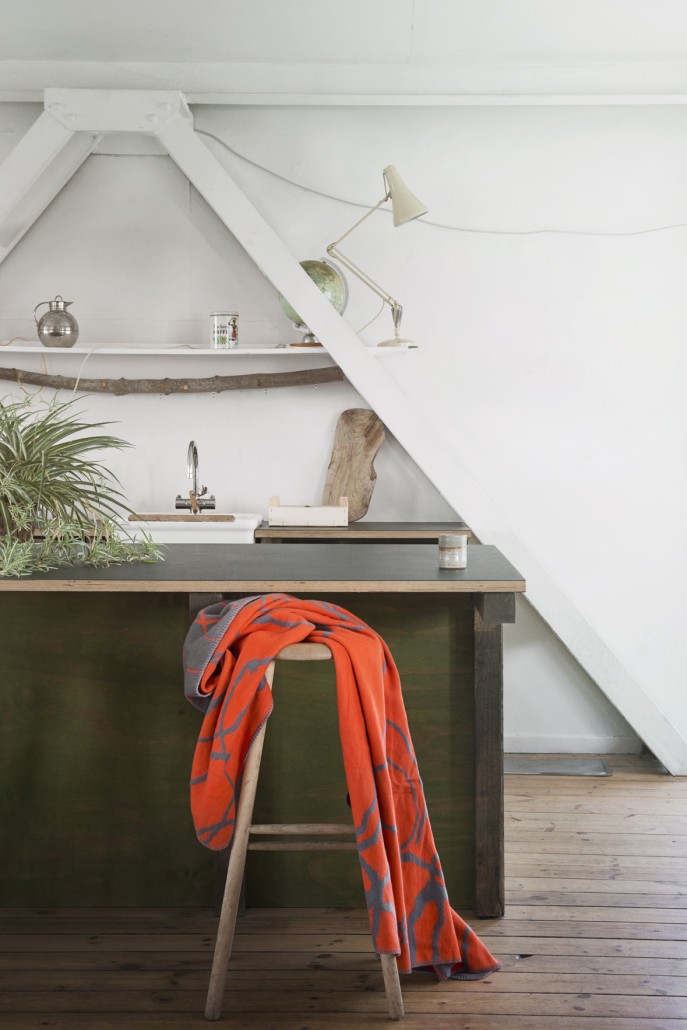 How to incorporate orange into your style:
According to designer Lisa Christie in an article on Lifestyle.com, "Orange isn't seen as conducive to sleep and relaxation, so it's best avoided in quantity on bedroom walls." She recommends,  "Temporary accessories or artwork teamed with taupe walls are a great way to make your bedroom an exciting or active place".
Besides taupe, orange also pairs well with grey and white. Keep it classy by adding just a pop, but don't overtake the room.
A small throw or cozy pillow is the perfect way to add it in, while keeping your unique style.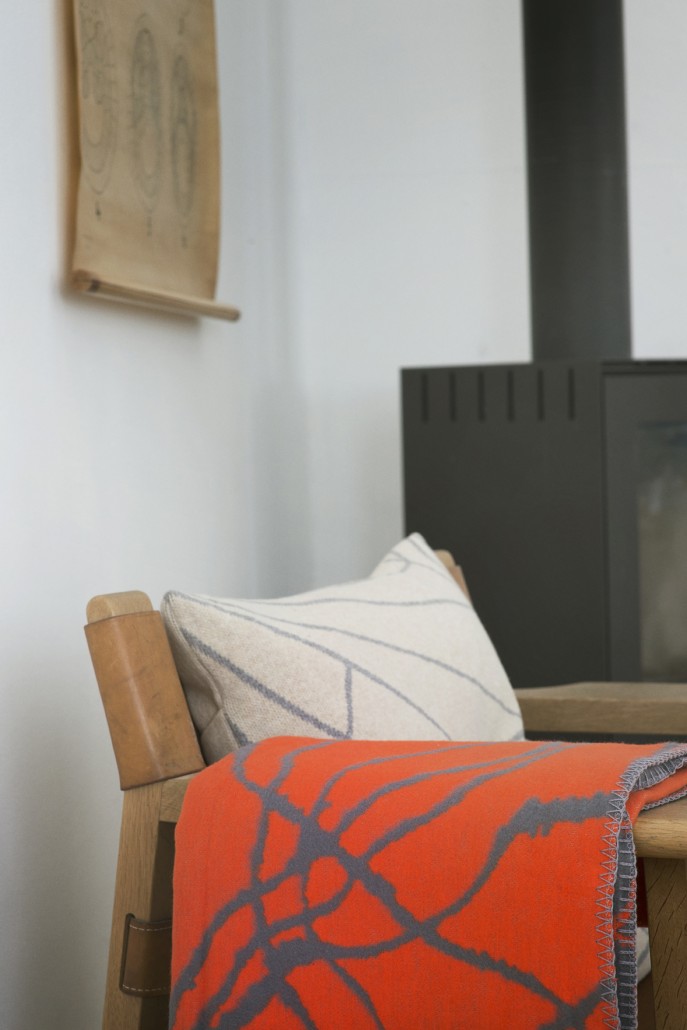 Need some inspiration?
Try this purple, grey and orange color pallet. These bright and lively colors combine well for a children's playroom or bedroom.

Or, pair it with light grey and a subtly, muted green. The contrast of grey undertones and subtle colors pair perfectly with a bright orange pop.

For a bolder look, go blue. This color pallette works well in a children's bedroom, where you'd like to inspire play during the day, while keeping it peaceful after dark.
Ready to add orange into the mix?
Our FabGoose blankets, made from pure organic cotton, is a great way to add a punch.
It's a small accent piece, in a big bright color (just enough to reap the rewards).
Sprawl it over a chair, drape it over the crib, or snuggle up with it on the couch. Any way you use it, your orange throw is sure to brighten up the mood.
Here are 3 great designs you can choose from – for baby & kids or living room.
Click the image to shop:
Find more inspiration how to style baby Fox Tails blanket for a Woodland themed nursery here.