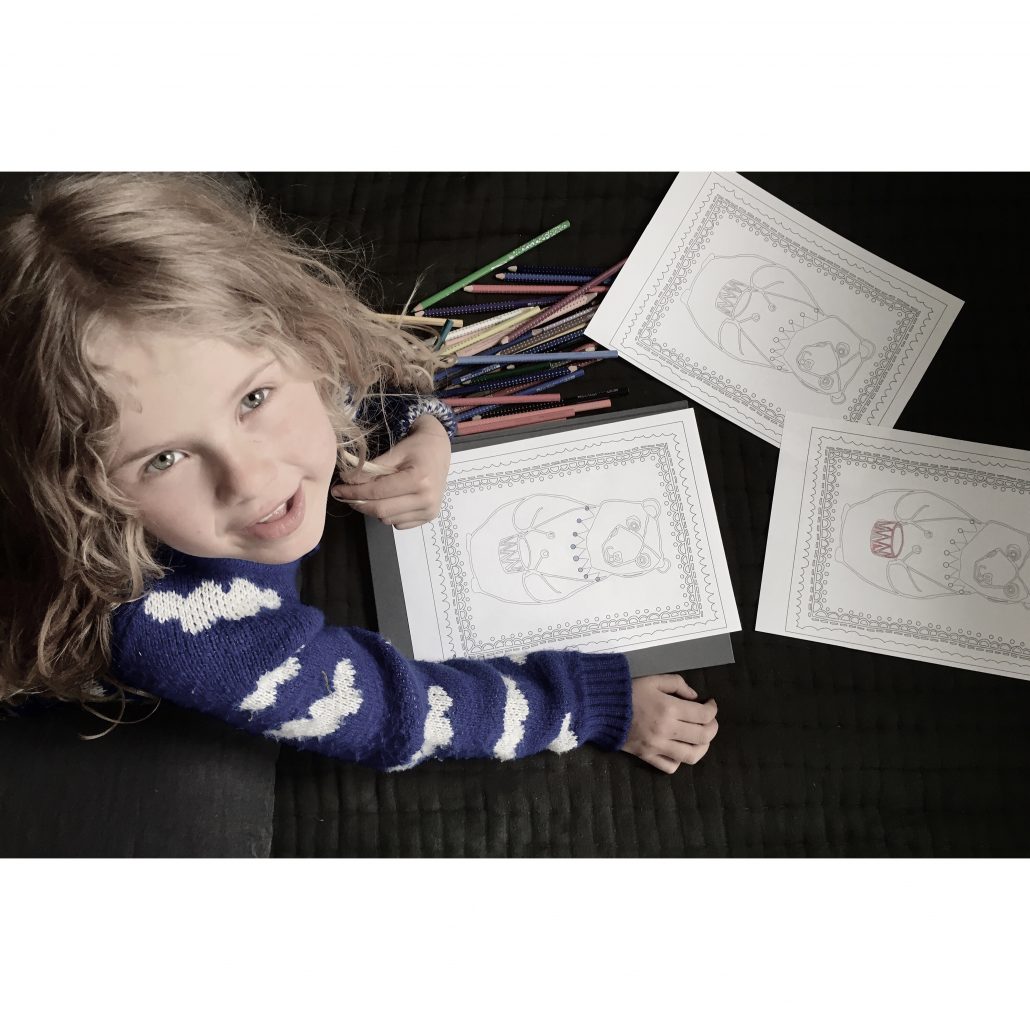 In this blog post:
Discover the key to your child's success 
The importance of creativity and how it affects a child's growing brain
This post is part 1 of a 3 part series that will explore the importance of fostering creativity in children. Today, we'll look at why creativity is important. Next week, we'll suggest ways to open up time and room for creativity in your life.
This simple children's activity actually promotes well-being
Celebrating the international Inspire Your Hart with Art Day
"Every child is an artist. The problem is how to remain an artist once we grow up."  
– Pablo Picasso
We all want the best for our children. Happiness, confidence, and success in their chosen field.
Creativity is the precursor to all of these things. It's one of the most important seeds to plant while they're still young, and it's part of a memorable and fulfilling childhood.
Why?

It's the foundation of rational thought.
Actually, it's a type of rational thought known as divergent thinking. Divergent thinking allows us to process multiple solutions to a problem, produce unique ideas, to think across multiple categories, and to focus on a particular problem and dig deep. Useful skills to have, right?
Luckily, there is no need to "make" your child creative. They come that way.
All children are creative.
It's the very nature of humanity. Young children display their creativity constantly (that's why you're always saying things like, "who painted a reindeer on the wall?!" or, "quit making volcanoes with your mashed potatoes!")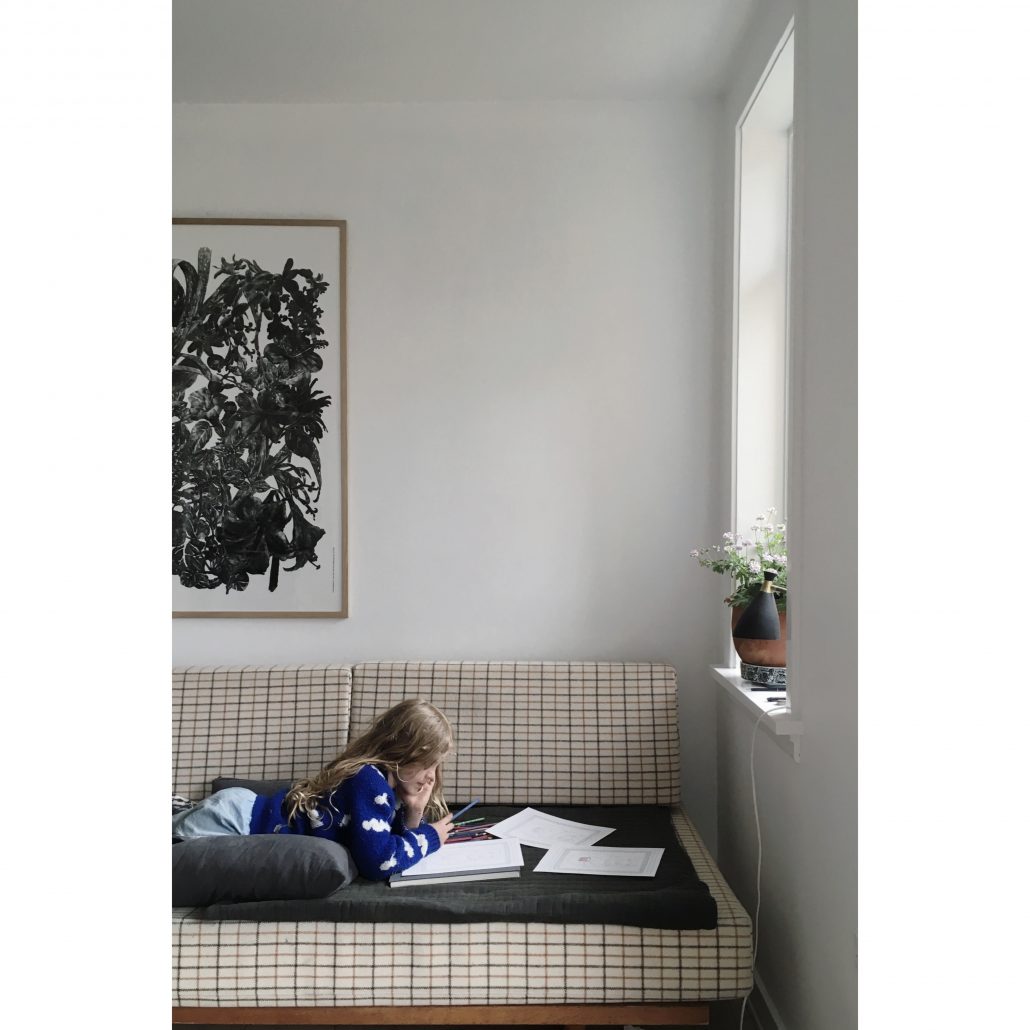 Unfortunately, as children move through school and focus more on tests than on art projects, their creative (and divergent) thinking decreases.
Much like adults, doubts begin to creep in about their own talents. "I'm not an artist." "I'm not as good as the actors I see on TV."
In part, this happens because we're all conditioned to believe that creative talent is rare.
The ideal of the creative is positioned as a fantasy, or a distraction, not a skill to be developed. It's secondary to our "real" lives and our true work in the world.
If you're not careful, creativity will fade.
Children are taught the norms, the standards, and all the rules that come along with living in a functioning society.
They learn to color inside the box.
But, if you're not careful, soon that box will be the only place they feel comfortable coloring and thinking.
If a child lacks in creativity, she will never fully develop to her fullest potential.
She'll lack in divergent thought, the ability to solve problems, and in some ways, the ability to find happiness.
Promote divergent thought through creativity
A way to preserve and promote divergent thought and all the benefits that come with it is to foster creativity at home.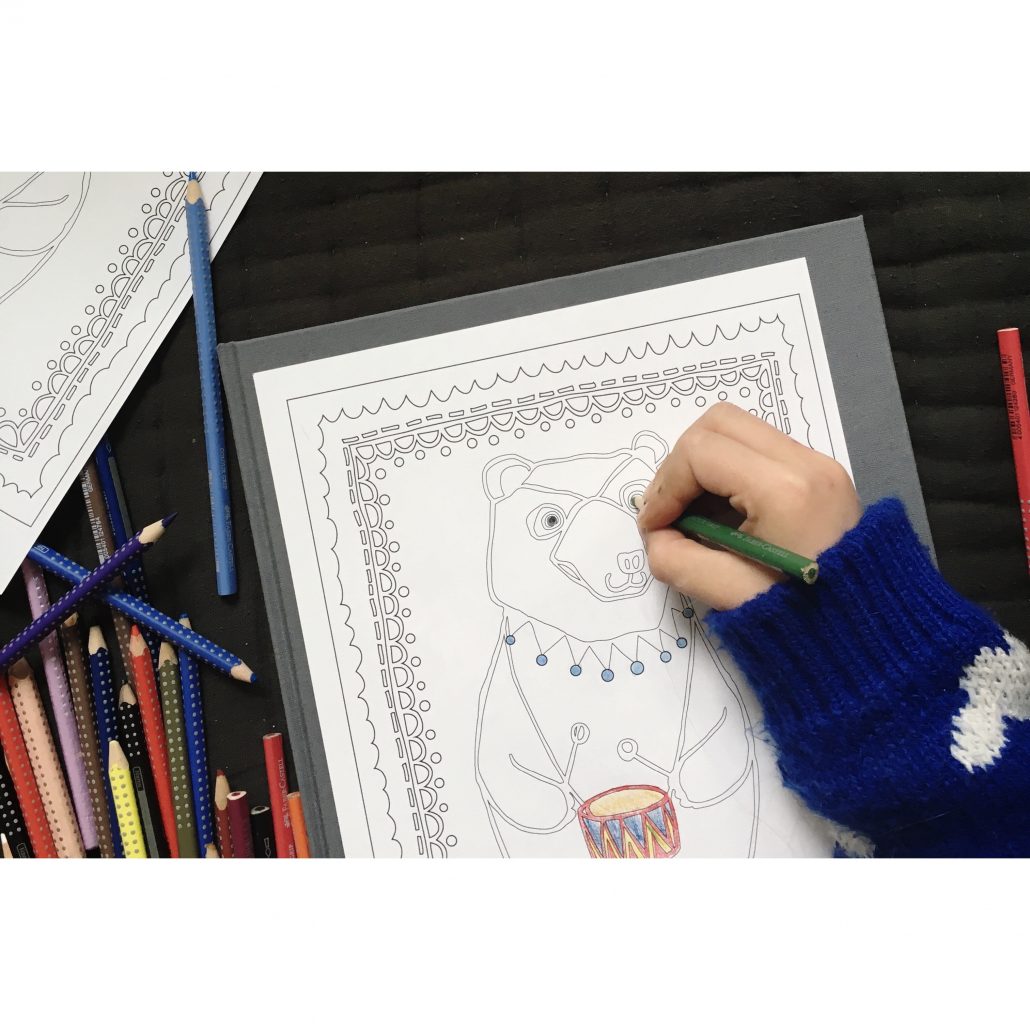 Besides… it all sounds so lovely, doesn't it? Spending the afternoon with the children. Seeking adventures. Making play-doh. Baking pies. Gardening.
But in real life?
That picturesque afternoon rarely (if ever) comes. Between work, daycare, bathtime and dinners, those precious times are few and far between.
Yet, the moments are important.
Children need time to develop their skills and innate creativity.
When you promote creative thinking at home, you're doing more than handing your child a simple coloring book. You're building a life-long, valuable skill.
Inspiring creative thought doesn't need to be difficult.
It can start as simply as coloring a new picture.
That's why we've created a free coloring page for you to download and hand to your child, today.
The page is designed to inspire creative thought for your child, and to give you a few minutes of quiet to sip your coffee, color along, or enjoy your child peacefully (hurry up, the peaceful part might not last long).
Instantly download your free coloring page, grab some crayons or pencils here, and have fun.
You and your child deserve it.
Click the images to shop our Creativity section with safe and tested pens and aquarelle pencils.
| | | |
| --- | --- | --- |
| | | |
| Aquarelle pencils set with brush | 40 color pens set | Circus Bear coloring A3 print |
Would you like to get a notification about the next blog post in this 3 part series?
[grwebform url="https://app.getresponse.com/view_webform_v2.js?u=te4yz&webforms_id=9633903″ css="on" center="off" center_margin="200″/]
We hate SPAM and promise to keep your e-mail address safe