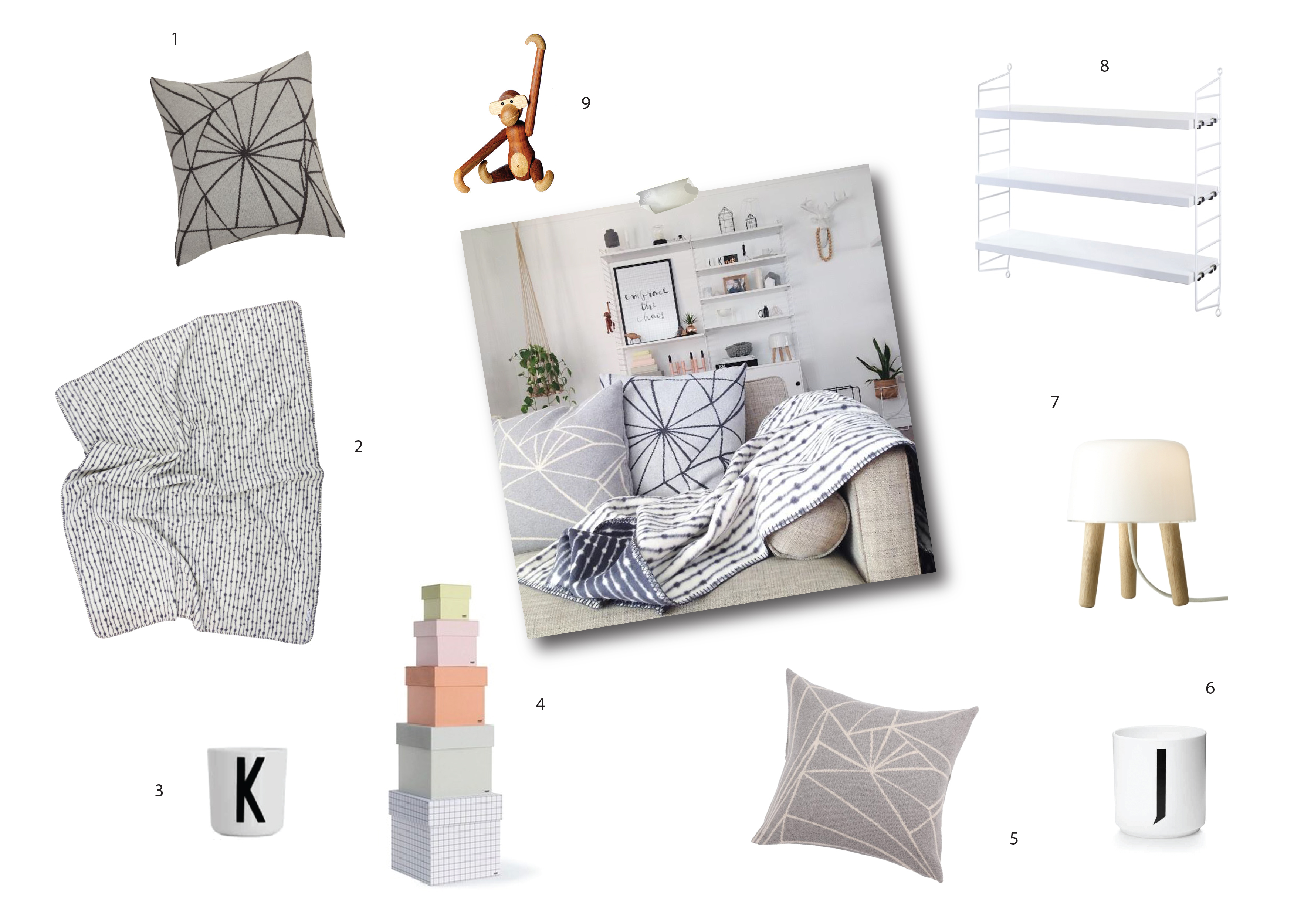 Scandinavian design details:
where in the world, do you think, this room inspiration is coming from?
Make your living room a homage to Scandinavian style by simply adding few Nordic design items.
This is exactly what Kate from Australian blog Little Dwellings did.
Kate has a minimalist color palette in her living room and a sofa with simple shapes.
Her take on Scandinavian style looks both stylish and easy to live with.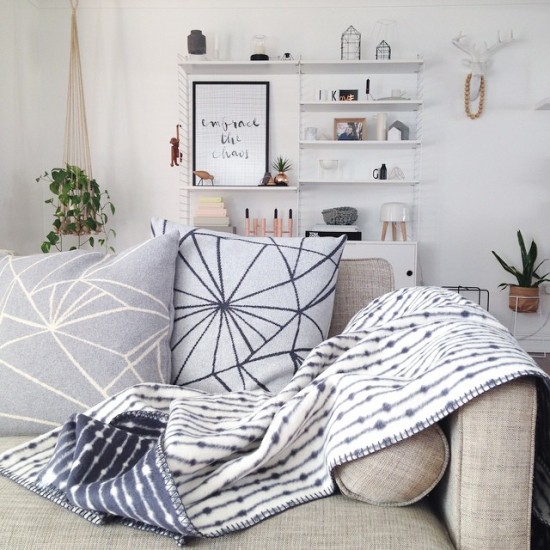 The white and light scheme is interplayed with grey and dark grey accents from FabGoose blanket and cushions for pace and contrast.
This backdrop is a famous String shelves, decorated with some classic Danish designs objects.
So if you want to replicate the Scandi style at home, or simply borrow a few elements, See the list of key pieces below:
For more inspiration on Nordic interior styles for your space: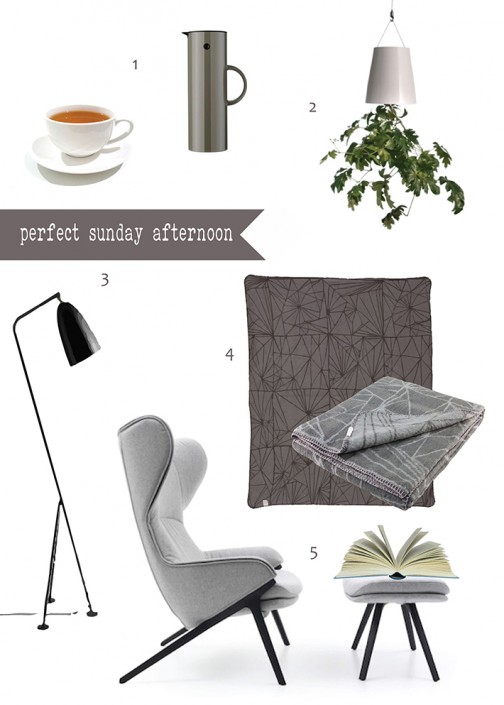 You can buy the featured Dew blanket and Frozen cushions by simply clicking on the product images below.
If you would like to have more inspiration delivered directly to you mail box, subscribe below.
You are also more than welcome to share and give us a like – use the social media icons ↓
 This mood board is developed for us by Valentina Carla Caiazzo from the blog a Misura di bimbo.